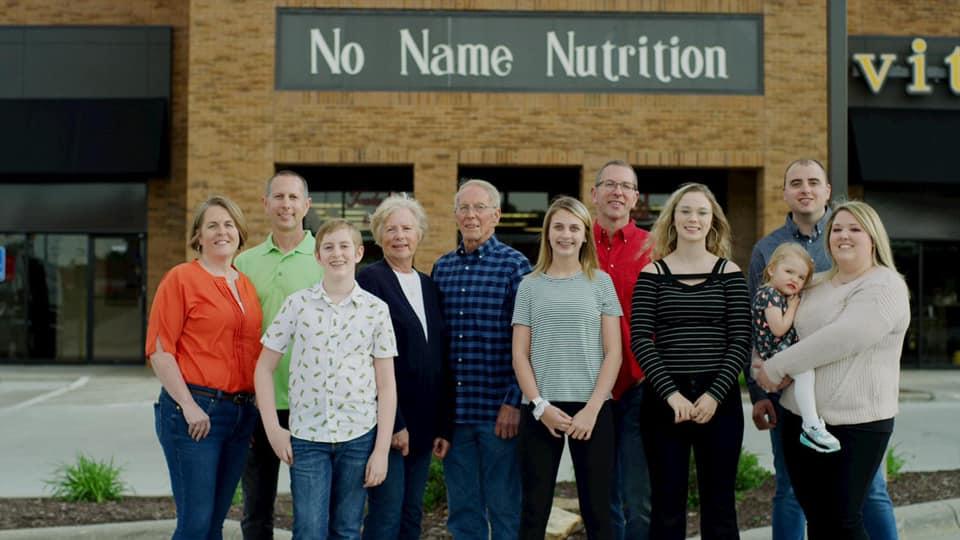 Happy 45 Years in Business, Here is to the Next 45 More!
After 45 Years in the Business, you may wonder WHY we do what we do. With a business that has been passed down through three generations, we must have a big WHY to still be here serving the Omaha area.
When a customer walks into our store we work to connect with them, find out their needs, and help them find the best solution to fit their health and nutrition needs. At Hurley's No Name Nutrition Market we would never recommend products we wouldn't take ourselves or give our own family members. We look to educate the team and ourselves to the best of our ability, provide them with learning experiences about different approaches to healing your whole body, and learn about ways to reduce the amount of toxins we put into our bodies. In addition, we work with vendors we trust, who provide us with high quality, sustainable products to stock our shelves with products we are proud of.
We believe what we do matters. We believe each person matters. Our customers are not a diagnosis, or a health issue when you walk through our door. They are a person who is working to hurdle an obstacle and we want to lend knowledge and a helping hand to guide them in their health journey.
We hope that our regular customers, and every new customer knows how much we care about them. That is why we speak with each person as they walk in our doors, and why we recommend specific products and really like to talk through what is causing their issues and their lifestyle. It's a passion to find them the absolute best natural and wholistic solution to their health that fits their lifestyle. Our customers, their health, and our ability to share our health with them is our "WHY." The generations of customers we have help make life changing adjustments to their daily routine is why we come to work each day.
Come in and talk to me, Trent, Josh Hurley, or any of our employees to know how much our family really believes what we do each day matters, and why we hope our family will continue to serve the Omaha area for the next 45 years.
Happy 45 Years!
Todd Hurley